By commissioning KazuCreations, you (the buyer) agree to all of the terms outlined below, this means that "I haven't read them" doesn't count as an excuse to violate any of the below stated as you have to read them before commissioning KazuCreations.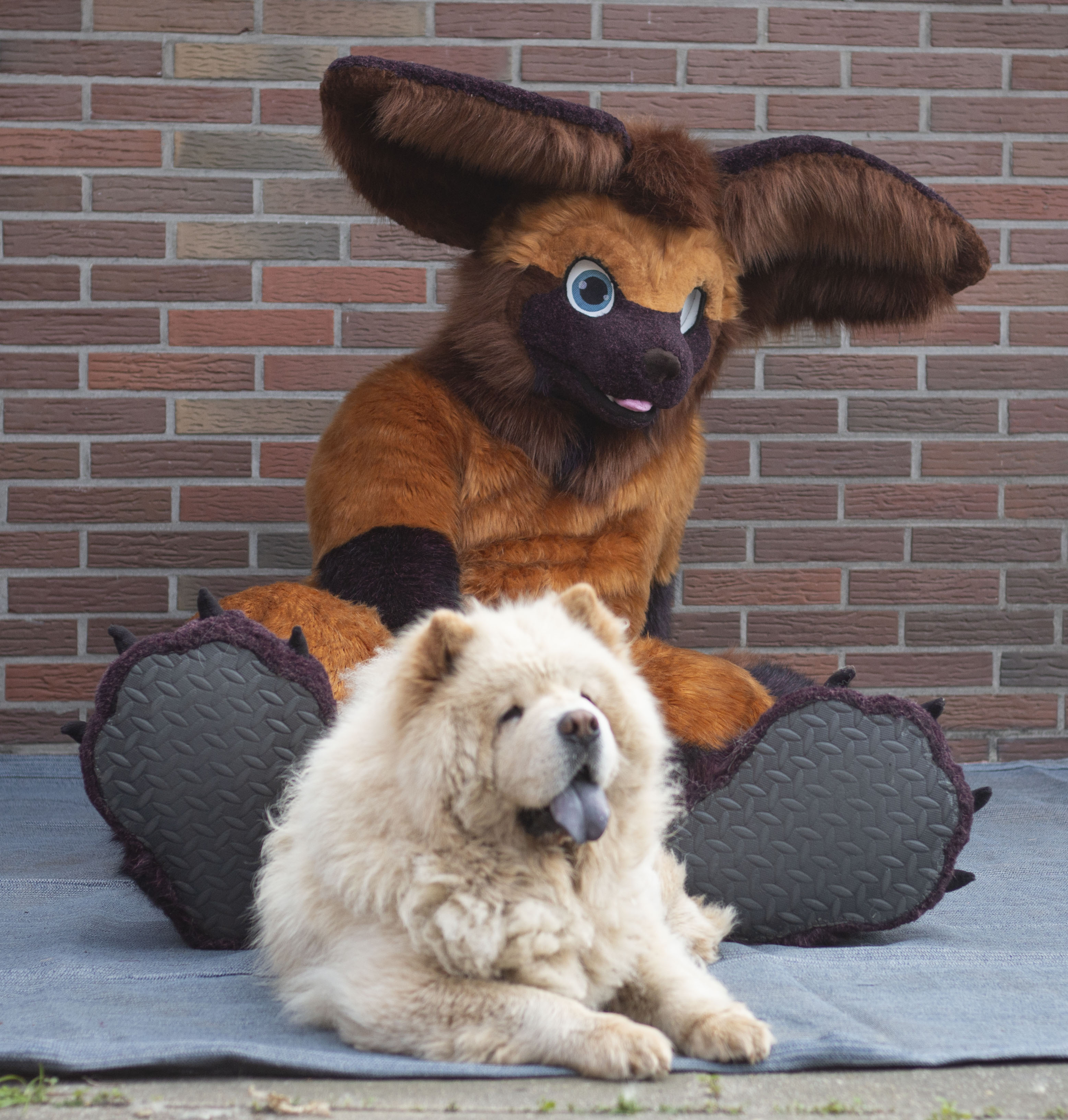 General:
You have to be at least 18 years old to purchase anything from KazuCreations. Any changes made to the TOS after agreeing to it won't influence your commission, but we still recommend you to take a look at them as they may give you extra pieces of information.
Any timelines and extras have to be discussed before getting a quote as anything can influence the price and will change the workflow. We can always discuss changes while working on your commission but don't expect that we are able to completely change anything in the middle of the process.
Since KazuCreations is currently "just" a hobby you can't expect your Commission to be completed in short time, for a rough Completion date just ask.
Note that KazuCreations has pets that may come into contact with your suit, any allergies should be mentioned beforehand.
Payment:
Before agreeing to build your costume we will discuss a price. To get a quote message KazuCreations with all the necessary information, a quote is only valid for a month after getting it as prices can change over time.
KazuCreations accepts Payment via Paypal and will expect a 50% non-refundable payment before even starting on your commission. This is to make sure that any materials that have to be bought can be ordered. KazuCreations is always willing to discuss problems that may appear with the possibility to pay, but the 50% payment will assure that you take any commission seriously and we don't have to stay at the cost. If you want to talk about payment plans, just message us.
Shipment:
Shipping isn't included in the quote and will be an additional charge after completion. Any specifics will be discussed with the customer. KazuCreations isn't responsible for any loss or damage through the shipping company.
Warranty/Repairs:
KazuCreations wants you to have long joy on our creations, so any minor repairs needed can be provided by us. We can always discuss specifications. Shipping will always be covered by the customer.
KazuCreations reserves the right to disagree to any repairs. We do not repair anything destroyed wantonly or that was used in other ways than the supposed one. Another reason to disagree with repairing is not following the Care Guides, we provide them for a reason (read them to save yourself a lot of struggles).
 Any updates later, or refurbishings can be discussed but will cost.
Work in Progress:
KazuCreations will post WIP posts on their social media. We expect the customer to mention any wishes regarding limiting public posts prior to completion with us beforehand.
Materials:
KazuCreations will choose all the materials used, to guarantee a good quality and possibility to work with. All fabrics are ordered from different shops, if you wanna know what excactly we use for your Comission, ask.
If you have any Materials you want us to use, please discuss this with us BEFORE we start on your Comission. Same goes for any allergies to materials we might have to consider.
Sizing:
For a Full Suit, Duct Tape Dummies are required, there are several tutorials online on how to make them. We recommend to use strong tape and painter overall, also tape your neck and feet to assure a good fit. Please don't use old dummies as you may have changed your size and we can't guarantee a good fit without the correct sizes.
Any Dummies and other measurements needed will be mentioned beforehand and will be needed before starting on your commission.
Requirements:
For any Comission, a Reference Sheet is needed. For Fursuits we recommend a three view reference, to guarantee that we have the same design in head. Any written Descriptions that are added are welcomed, to make sure we know whats important for you.
We also require good fitting Shoes to build our Fursuit Paws on, as Shoes can be tricky to size without having them tried on before. (Any slip on or lace-up shoes that aren't higher then your ankle will work, if any doubts appear feel free to ask beforehand)
We reccomend to send NEW Shoes, if you have a old pair that's still good and you want us to use, make sure to throw it in the washing machine before sending it, as we deny to work with dirty ones.

Pictures:
KazuCreations loves pictures from our Creations, so we reserve the right to repost any picture posted online. Sending them to us is always appreciated.